A Perfect Mix of High-End Commercial and Retail Spaces
Your Ultimate Investment Option for Leased Retail

Modern Layout
Contemporary Designs & Grandiose Frontage
High Street Retail Experience
Seamless Horizontal and Vertical Connectivity
Perfect Location
Arterial Connectivity to Dwarka, Manesar, and NCR
overview
M3M Corner Walk is a unique commercial project which is developed based on the idea of offering retailers and investors a heady mix of refined commercial spaces. Situated in an exclusive corner location of Golf Course Road Extension, it provides a premium upper-crust shopping and dining experience with seamlessly integrated amenities. This property is a masterpiece developed by M3M which stands as NCR's No. 1 developer. It is futuristic and a mixed-use style development where you get flexible next-gen office spaces and luxurious double-height shops. The spaces are built with contemporary architecture & intricate designs and backed with all the safety measures and high-class construction materials.
Amenities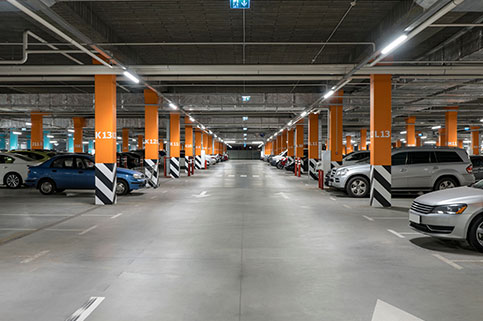 Ample Car Parking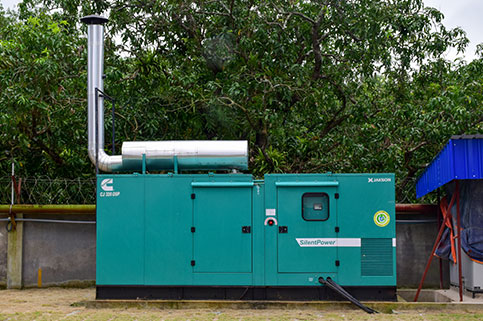 100% Power Back Up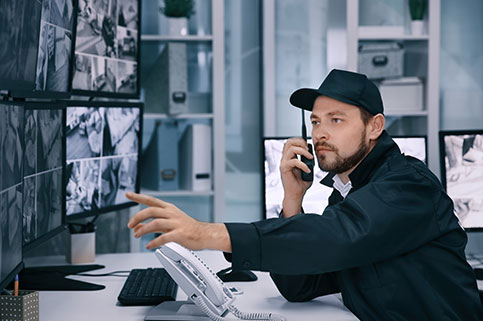 24*7 Security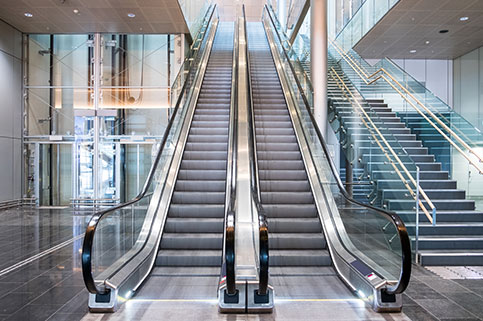 High-Speed Escalators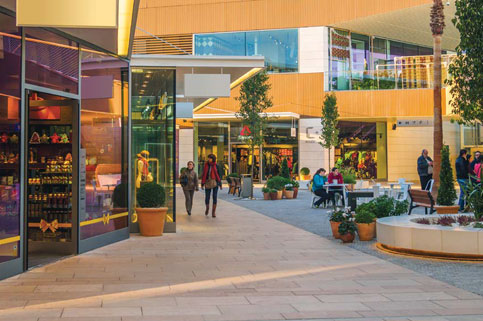 Open-to-Sky Courtyards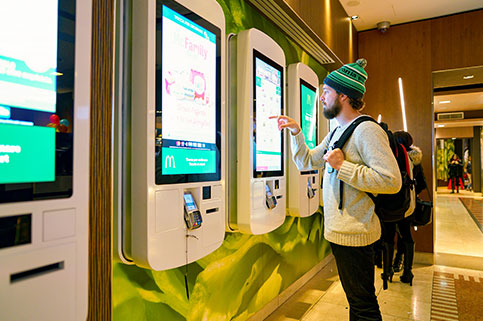 Kiosks Service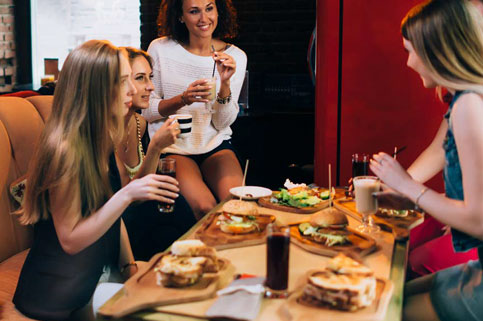 Al Fresco Dining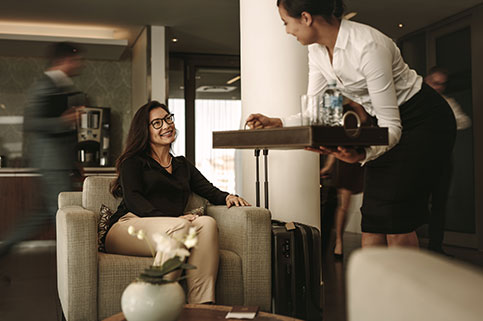 Lounge
Pricing details
| | | |
| --- | --- | --- |
| Lower Ground | 357.76 - 3433.72 | |
| Upper Ground | 456 - 3352.11 | |
| Second Floor | 221 - 7479.59 | |
| Office | On Request* | |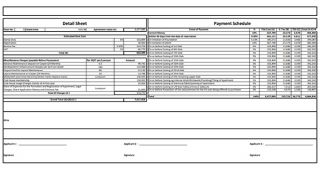 master plan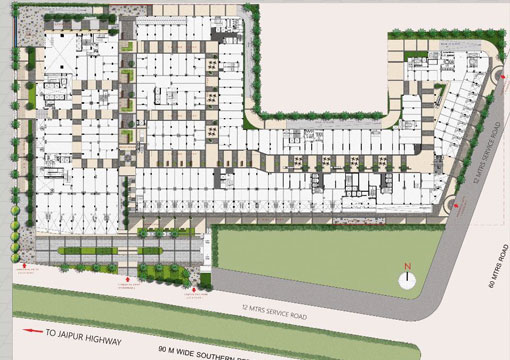 Location
DLF Corporate Greens - 1.1 KMS
Benetton India Infocity - 5.7 KMS
DPS International Edge - 6.7 KMS
iON Digital Zone - 6.5 KMS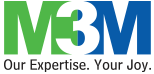 About M3M Corner Walk
---
M3M has a remarkable position in the real estate market of India as it is the leading organizer in constructing the exquisite real estate developments. Notably, it has a renowned name as one of the best 'boutiques' developers that is backed by a desirable strength. This has made its place in giving the customers some best luxury residential properties, commercial spaces, retail properties, IT/SEZ, hospitality, and educational institutional spaces. M3M Properties is recognized for its Glory in the Trinity of Men, Materials Wealth. The core motive of the company is to provide excellence, well-timed delivery, and superiority to its clients.
Introducing you to the one-of-its-kind and unique commercial project named M3M Corner Walk. This ultimate project offers a great mix of classy commercial spaces and high-end retail shops along with leisure activities. Established on the corner location of Gurgaon, the retailers will get to enjoy the benefit of exclusive two-side access. M3M Corner Walk Gurgaon is a masterpiece developed by one of the leading property developers M3M which stand as Delhi NCR's No. 1 developer. It is going to be the new epicenter of Gurgoan where other locations of prominent importance will be accessible easily. The place is filled with the spirit and vigor of the young generation and their aspirations and thus, this project is surely all set to be a new center of attention.
Launched by M3M India, this commercial property in Gurgaon is a mega launch where you get to witness the 7.5 Acres of high-street retail area with a multiplex on Main SPR road which is 150 Mtrs. This location offers easy connectivity to NH8 & Golf Course Extn Road along with the core areas like Dwarka, Manesar, famous schools & hospitals, IGI Airport, Sohna Road, Southern Peripheral Road, proposed ISBT & Metro Depot, and upcoming premium residential apartments. Having a space in this project would give you the amazing experience of living in the happenings days and nights where customers will get the best of living, shopping, pubbing, dining, outdoor adventure, and entertainment.
This commercial project in Sector 74 Gurgaon is encouraged by the lifestyles of diversified cultures and comes with a utopia offering a rich mix of shopping and leisure activities. Here, one can experience the fun and frolic of global high-street shopping. Moreover, the specification of this project includes a large frontage and retail stores that are developed in a way to offer you excellent visibility. It is futuristic and a mixed-use style product comprising of Retail Shop, F&B Zone, and Office Space. This property in Gurgaon can certainly be referred to as a masterpiece developed to offer a unique environment to prospective buyers and investors.
It is situated in a millennium city, Gurugram, and pulled out as a masterpiece offering exceptional infrastructure and leisure facilities.
A high-end commercial development located on the Southern Periphery Road in Gurgaon.
It has retail shops along with a blend of showrooms, multiplex, food courts, etc
It is located strategically amidst a lucrative catchment area that is not only surrounded by exceptional residential projects but has great reachability to DLF Alameda, DLF Commercial, and well-known schools & hospitals.
The frontage of this commercial project in Gurgaon hosts the world's finest brands with high visibility and also has amazing boulevards and open spaces to ensure higher visibility.
The wide display area within the property is designed to offer the retailers ease to showcase their latest assemblage on the go.
In addition, talking about the M3M Corner Walk floor plan, includes well-planned retail units and other zones on the lower ground floor, ground floor, upper ground floor, first floor, and second floor. The highly functional office spaces include flexible and next-generation spaces and have a separate entry for the office block. There you get a well-defined demarcation of retail and office spaces. The classy amenities include attractive landscaping, hospitality retails with KIOSKs, eating joints along with 24 hours security facility, and ample car parking space. The attractive and wide lobby spaces are designed in a modern way to give the retailers great visibility. So get ready to grab your spaces in this uber0stylish commercial space and say hello to the open-to-sky courtyards and an upper-crust dining and shopping experience.
Profitable benefits of investing in commercial property
Everyone has seen irregularity in GDP due to which the immense growth of inflation is witnessed by everyone. Not just the middle class but the people around the world have seen these drastic changes after the pandemic. Personal finance can be the only key that can stabilize expenses by balancing them with investments.
There are many financial instruments like stocks, mutual funds, fix deposits and many more. Investing secures your financial life as it creates secondary income for an individual.
Staging money in one place has no importance as the value of money remains the same but if you invest in the right financial instrument the interest and growth can be observed by an individual. Investing in commercial property is one such excellent financial instrument having a great profit throughout the years. There are many ups and downs seen in various financial instruments as some of them are highly volatile. When it comes to real estate one can do the essential research and can avail his/her financial goals. Below are some of the reasons why one should invest in real estate.
Why real estate is good to go investment plan?
Appreciation of Value:
One can take benefit from the rate of growth per year as every year the real estate prices hike by an appreciable amount. The streamlined growth can be witnessed with lower risk factors. One can also take the benefit of capital appreciation as one can leverage this tangible asset to capitalize on numerous revenue systems.
Money flow is maintained:
After all the other expenses the final net income an individual gets is called cash flow. Real estate is an excellent source from which cash flow is maintained as one can have access to monthly rental incentives. This kind of income creates an asset-based passive income. One can get around 5-6% of cash flow from real estate investments.
Tax Benefits:
Long-term investment in real estate is very useful as one can get lower tax rates by considering other expenses too. One can also get relief from the fact that there is no implication of self-employment tax on income which you get from real estate investment.
Commercial Property Investment also has numerous benefits associated with it. Under Income-tax Act 1961 the first home buyers are heavily benefited along with many tax benefits.
Tangible Asset:
Along with capital appreciation, one can leverage the assets to get maximum profits from other capital-based options. A highly tangible asset ensures lifelong security which is way superior to the tangible value of other financial instruments like stocks. Real estate is one of the great and convenient plans to invest money in has all the authentication. Other than risk factors other financial barriers are minimized between buyers and sellers if you adapt to modern ways of consultancy like using prop-tech websites and many more. Investment in commercial real estate also has benefits like lowering property taxes and some tax benefits, one should do systematic research before investing.
How To Begin Investing in Commercial Real Estate?
Buying a plot or an apartment in a metropolitan city can be a huge investment since the property rates are significantly high. Thus investing in this kind of lavish apartment can be difficult in that case, one has options like REITs and fractional ownership. We will have a glimpse of how these methods work and how it can be beneficial for a small-scale investor to invest in real estate without worrying about its price.
REITs: The acronym of REITs is a real estate investment trust. As the name suggests it is owned by a fund manager and small investors can buy multiple assets with the right quantity and with fundamental analysis. One should have an idea about the returns as they are based on performance and market dynamics. The clubbing and distribution are done evenly according to the investment made in REIT funds.
Fractional ownership: People willing to invest in real estate can club their money in small amounts per head to take possession of an apartment and thereby seek all the facilities. Pooling money in the right place can help small investors to keep their money flow streamlined and thereby increase their monetary value. The investment can start normally from multiple lakhs of investment. The net total returns obtained are paid according to the percentage of stack one has in that plot or apartment respectively.
In fractional ownership, one has total control over assets and has total freedom of where to invest. Whereas in the case of REIT the fund has all authority over where to invest thus they are not as flexible as fractional ownership. Sometimes the money can stay sitting or can get lower returns according to the funds' management system.
What Factors To Consider Before Investing in Commercial Real Estate?
One can buy commercial property by looking at the property trends and by considering commercial growth. Research plays a vital role when investing comes into the picture. The factors like location, tenancy, and market dynamics are some of the factors one should be concerned about before investing in commercial plots or apartments.
Location:
An ideal location with easy accessibility of transportation and social amenities are some of the important factors. The roadways and the nearest railway station should be near to the location as it can reduce the time of travelling for the employees working in the office.
Other than that if one wants to set up a branch of a multinational company the airport should be also near to the location as many foreign clients may visit the space frequently. As an investor, the property holder should think from the buyers' perceptive.
If one wants to set up a small-scale industry then the urban markets can be a deciding factor as for the buyers the location should be oriented to the proximity of micro-markets.
Market Moment:
The outbreak of covid has led many companies to reduce their employees due to which the economy has seen a greater loss. The picture is slowly and steadily seeing normal days, the commercial real estate market also witnessed a major loss as many companies adapted to work-from-home mode throughout the year. The researchers suggest the company brings back their employees to the workplace so the commercial real can see new colours with this news.
Knowing the historical background and thereby taking the right decision keeps the investor updated with the market moment which is a very essential factor before real-time investing.
Right consultancy and documentation:
The investor should seek correct information regarding the real estate company from which one should buy a plot or an apartment. For adequate legal information, one should think of taking concerns from legal advisors. The legal paperwork and hidden charges can be minimized by this means.
The above factors can be useful if you are willing to buy an apartment by investing in REIT or fractional ownership. Handling the investment by an asset-based system of selling and reselling can achieve your fruitful investing goals.
Investing in commercial real estate can be profitable if kept for a longer term for which one can give the space for rent to get asset-based passive income monthly. The buyer should be aware of false REITs as they can cheat anyone under the banner of guaranteed returns. Be wiser with your research before choosing a flexible real estate investing plans like REITs and fractional ownership. Diversify your commercial real estate assets and witness their robust growth.
M3M Corner Walk Features
Being a project of uplifted technique usage in its very formation, a place which is designed and developed to deliver convenience which undoubtedly will be a full-fledged one, in one place with a bestowed completeness of commercial spaces and high-end retail shops.
Offering its kind features, the project stands strong with all the convenience to be the foremost step in making the project a capable and renowned one. Offering rent escalation every 3 years with zero cam charges is a boon for the ones who have invested or are planning to invest in here, the place has been designed with an equivalent approach of completeness and refined architecture with 9 years lease period for brands and presenting a 3 year lock-in period.
These are additionally ready-to-move which is to say that investment would bear profit from each angle, located in a booming and flourishing place like Gurgaon, which is surely the center of attraction for commercial investments. Investment starting at just ₹2.18 crore for these adored high-end retail shops is no high.
Provision to multiple accessibilities!
The place is fledged with heart-wracking features and creations within the project which are undoubtedly marking lengths. The lucrative catchment area is one of them, an approximate o 1,00,000 people living nearby, over 700 commercial areas increasing the importance of the place as well as of the project type, more than 50,000 houses in a close radius and 20,000 of which are under construction, these data show that the place is adequately suitable for investments like these and provide a strong basis for commercial real estate investment which therefore would benefit the ones investing in it.
M3M Corner Walk Amenities
Presenting a world of leisure and adequateness in its very presence, the project sets a benchmark in the commercial real estate market, with the developers being a top developer of India, and the amenities thereby made available are innovative too.
what are some of the amenities one will be taking advantage of while being here?
Some of the amenities like ample car parking area, providing the facility of 100 percent power backup, spacious open-to-sky courtyards, vibrant and attractive landscaping, 24 hours security surveillance, elevators, escalators, and sky bridges provide seamless connectivity and smooth movement within the place.
Moreover, the second floor has separate eye-catching provisions, hospitality retails with kiosks, and eating joints present there to assist the regular needs of the ones coming in here for any purpose of themselves. An impression will stay here with the whole of the amenities to set the place as a diamond on the crown.
M3M Corner Walk Highlights
Integrity is reflected in the very presence of the project, providing immense pleasure in the creation and the recreational features, the beautifully thought results that one can see in the real estate itself. World-class provisions are created, the places which are thereby the attraction of real estate, which makes it indifferent from the existing ones.
Adorable boulevards give you an assurance of the best shopping experience, and exclusivity on the very go, with the adjoined intelligent highlights, fast food outlets, renowned and reputed outlets, and varied shops to enhance your experience and make it memorable for you to roam around in a place which is worth your time and money.
How is this real estate an intelligent choice for investment?
Intelligent choices and affirmative steps taken in the right direction create the best of the architecture, a well-deserved and appreciated infrastructure, and whatnot, a full-fledged commercial space with features made advantageous for the whole of the people whether they are the ones who want to invest or are the ones who are coming around to go and shop in best of the place.
Location Advantages & Connectivity
A place that is made with the best of the choices in designing, crafting, and planning infrastructural convenience. The inordinate connectivity with prodigious connections, without any doubt, boosts the vast aspect of this commercial real estate.
Where is M3M Corner Walk located?
For the foremost feature of the location, this real estate is formed in a place that is in high demand and at its peak at the present times, Gurugram, and is also enhancing itself day by day to make it even better. Located at Golf Course Extension Road, Sector 74, also in addition to that the arterial connections to the places of integral and eminent importance make the connections to Dwarka, Manesar, and NCR much smooth and quick.
Why worry about anything when we have thought all about your convenience?
Not only these but the social infrastructure is also been taken into optimum account, reputed and renowned schools, hospitals, and other educational and health institutions are in such proximity that the ease in the daily chores becomes smooth as velvet.
Why invest in Commercial Property?
Commercial Realty in Gurugram: A lucrative bet for the new age customers!!
Why Investing in a Commercial Project is Highly Profitable?
Know the Right time to Invest in Commercial Real Estate
Location
Amenities
Floor Plan
Master Plan
Price
Specifications
Gallery
Read more